How it Works
Run your own VPN and take control of your Internet traffic
Outline improves on the traditional VPN model by making it easy for anyone to create their own VPN.
Traditional VPNs
Traditional VPNs are often easy to block because they are easy to detect.
When you use a VPN, your traffic is anonymous, but certain security protocols used by popular VPNS use unique cryptographic signatures that can be easily identified and blocked.
When you connect your device to a traditional VPN, your traffic is easy to detect because the volume of similar traffic makes it easy to find and block a server.
Outline
Outline works when other VPNs are blocked and is resistant to sophisticated forms of censorship like network-based blocking or IP blocking.
Outline is more resilient because it is built using a protocol that is designed to be difficult to detect and therefore harder to block.
Privately share access to your server with a trusted group of people. Fewer people connected to your server means it is harder to detect and easier to remain private.
Learn How Individuals and Organizations Use Outline
Easily share access to your server with anyone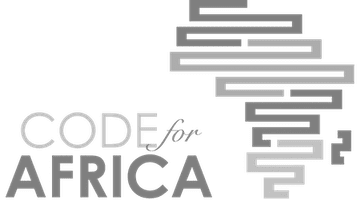 Code for Africa
Code for Africa is one of the largest civil society organizations in Africa. They have used Outline since 2016 and currently support hundreds of users. The team of technologists and activists perform digital training workshops all over Africa, and share access to their Outline servers to anyone who needs access to the open internet. Learn more about their work here.
Open Source Technology Makes Outline Customizable to Your Needs

nthLink
nthLink is a mobile application built on top of Outline's technology that allows users to safely access the open internet. nthLink runs their circumvention service on top of Outline's existing transport component, utilizing Outline's open source code to create a custom product experience. nthLink relies on Outline's strong encryption, fast connection speed, and cross-platform capabilities to support its users. Learn more about the company here.
Safer to Use and Harder to Block than Traditional VPNs
Sudan Ombudsman
When widespread protests broke out in Sudan, the government blocked social media sites to try and slow the protests and prevent protestors from communicating with each other and the outside world. An activist who calls himself the Sudan Ombudsman used Outline to gain access to social media, and to communicate with international journalists. When other VPNs failed or were blocked, some activists in Sudan used Outline to share information about the protests with the outside world, and draw attention to the reality of the situation on the ground.
Can't find what you're looking for?
Check our support page.
Outline FAQs